Mordor Intelligence recently released its Spa Market – Growth, Trends, COVID-19 Impact, and Forecasts (2021-2026) report. The following is a sampling of its findings.
MARKET OVERVIEW
The Spa Market is expected to grow at a compound annual growth rate (CAGR) of 5.26% over the forecast period of 2021 to 2026.
Changing lifestyles and interests and increasing disposable incomes have been changing the face of the spa market globally. The health benefits associated with the spa services, such as relief from stress, minimization of body pain, and the calmness offered, have made spa services a major part of people's lives. The growing interest in personal pampering and perception of a spa as a self-improvement investment is expanding the spa market in dimensions across the world. Spa services include a range of services for health management and body relaxation. They include but are not limited to massages, facials, body scrubs, steam baths, waxing, and nail care.
Globally, the rising consumer interest in experiencing wellness services during vacation trips is driving the destination and leisure wellness businesses. Offering a wider range of services to appeal to well-seasoned spa-goers, spas have increasingly begun to diversify and branch into health and aesthetics, in order to complement their regular spa services, in addition to the formerly "alternative" health treatments, including acupuncture, following the global shift toward a more holistic approach to health and beauty. In order to reduce psychological stress, several corporate organizations have also been advising various stress-relieving practices to employees, which is also acting as a driving factor for market growth. Owing to the growing demand for beauty enhancements among most customers, several spas offer various non-invasive cosmetic medical procedures, along with their usual spa treatments, to capture the growing demand trend.
KEY MARKET TRENDS
Growing Interest of People Toward Health and Wellness is Driving the Market
With the growing awareness among people regarding their health and wellbeing, the spa market is gaining popularity across the world. Moreover, growing mental health problems, such as depression, anxiety, and stress, which are becoming more common among people, are driving the demand for spa services. As regular massage was proven to improve the wellness of people, coupled with their affordability ranges, the market is gaining more popularity. Body and foot reflexology and head and back massages have also proven to relieve pain or stress from a specific body part, thus, promoting healthy outcomes. Tiredness being a factor, people prefer to have services that help them rejuvenate and relax, in order to keep themselves fit and healthy.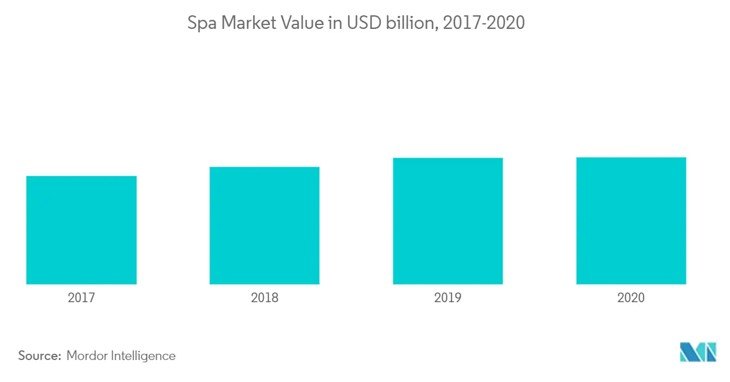 The spa market is projected to grow rapidly by 2026, making owning a spa franchise a most lucrative opportunity for those wanting to own and grow a successful business. Starting a Massage Heights franchise is an exciting opportunity with $1 million+ annual revenue potential.
Believe in

your work.
Massage Heights Franchise is an 18-year-old brand in a booming $18 billion industry. Massage Heights stands out in the marketplace because we offer an experience like no other: affordable but upscale, elevated yet convenient. Our franchisee love growing a business that not only provides local jobs but also provides services that help people live better, healthier lives through massage therapy. Contact us to learn more today.